THE LARGEST SELECTION OF ENGAGEMENT RINGS In Marianna, FL
The Name You've Known and Trusted for Over 100 Years
At Watson Jewelers we offer a wide selection of styles accompanied with expert knowledge of jewelry fashion and quality. We strive to provide the perfect selections of fine jewelry while giving you the best quality and value.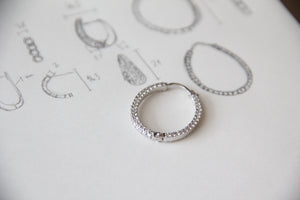 Your Custom Design Partner
We take pride in being your design partner and creating something
that you will love for a lifetime.
EXPLORE CUSTOM DESIGN
WHAT OUR CUSTOMERS SAY
I was very happy with my experience at Watson Jeweler's. I brought in my mother's wedding ring from her 43 year marriage to my father. Mr. Watson said "I'll make it look like new." and that is exactly what he did. Thank you so much.

DW
Mr. and Mrs. Watson are Very friendly, knowledgeable, and helpful. We were able to find everything we needed in one place. They have a beautiful selection, and a respectable knowledge on repairs. I will be going here before anywhere else for Jewelry or Repairs from now on.

Steven L

A Spirit of Serving Others
The story of what people know and love as Watson Jewelers began in 1912 with my grandfather. Located in historic downtown Marianna for 108 years, three generations of Watsons have served the community and built lifelong relationships.

We pride ourselves on our unparalleled commitment to your satisfaction. Whether you're looking for a stunning engagement ring, a jewelry repair, or one-of-a-kind piece, count on the friendly, knowledgeable and experienced team at Watsons -- where hometown values shine while bringing you the wide world of fine jewelry.
Learn More